A History of Shortcuts and Recalls
Hernia surgical mesh has been in widespread use for years and produced enormous profits for the manufacturers of these products.
Since its introduction, almost a dozen manufacturers have developed and marketed dozens of different hernia mesh products to share in this profitable enterprise.
The use of hernia mesh in surgeries has a history marked by voluntary and mandatory recalls:
Manufacturers Involved: Multiple companies have recalled hernia mesh products, reflecting the widespread issues across the industry.
Market Withdrawal: In some instances, recalled hernia mesh led to a market withdrawal, meaning the product was removed from the market to prevent further use.
FDA 510(k) Approval and Recalls: The FDA's 510(k) quick approval process, which requires devices to be "substantially similar" to existing products rather than proven safe through extensive research, has been under scrutiny for its potential link to an increased rate of hernia mesh recall.
One reason hernia surgery mesh is so profitable is unlike some medical devices, which require years of expensive research to show the device is safe and effective, hernia mesh manufacturers were able to avoid this cost by taking a quick shortcut via the U.S. Food and Drug Administration's 510(k) approval process.
Using this shortcut, a manufacturer can gain approval to market a medical device by claiming it is "substantially similar" to another medical device already on the market, thereby avoiding the requirement to demonstrate its safety.
For those affected by a recalled mesh, legal assistance is available.
Hernia mesh and the FDA's 510(k) process
Understanding 510(k) Clearance:
Aimed to demonstrate "substantial equivalence" to a predicate device.
Does not require evidence of safety or efficacy.
Based on a comparison with an existing market product, not individual merit.
Manufacturers leverage 510(k) for quicker market access.
Hernia mesh products are often tied to predicate devices with different materials or intended uses.
The FDA's 510(k) exemption was created in 1976 and was intended to promote innovation by minimizing the costs of bringing a product to market.
It is supposed to allow medical devices considered "low-risk," an abbreviated route to market that bypasses the typical processes to ensure the product is safe and efficacious.
Instead, under 510(k), the manufacturer need only show there is already a product on the market that is "substantially equivalent" to the product seeking market entry. The 510(k) process is not designed to ensure the product is safe or effective but rather only to provide "equivalence" to a product already on the market, called a "predicate device."
Because no showing of safety or efficacy is required and manufacturers frequently use predicate devices vastly different from their own product, the 510(k) process is easily gamed and has been how countless defective products have entered the market.
Manufacturers quickly took advantage of this abbreviated, low-cost method to bring products to market.
Manufacturers frequently use products as predicate devices that are distinctly different from the product that is seeking market entry.
For example, every pelvic surgery mesh product was approved for use under 510(k), and every such product can trace its predicate device roots back to two products: (1) Ethicon's Mersilene Mesh and (2) Boston Scientific's ProteGen sling which was approved for use in treating incontinence in 1996.
Hernia Mesh Materials:
Commonly comprised of polypropylene, a type of polypropylene plastic.
Originally, predicate devices like Mersilene Mesh were made of different materials, such as polyester.
Material differences can lead to varying patient outcomes and complications.
The ProteGen, comprised of woven polyester, was approved under the 510(k) process using Mersilene hernia mesh as its predicate. Shortly after approval, the ProteGen was removed from the market due to the high incidence of infections and erosion it caused.
Mersilene mesh, developed for treating hernias, is also made of polyethylene or polyester, which is drastically different from the polypropylene that the vast majority of pelvic surgery and hernia mesh products are made of. Mersilene, due to its small pores, quickly fell out of favor due to the high incidence of infections with its use.
Despite being made of different materials and devised for different uses, the surgery mesh manufacturers got every pelvic mesh product to market under the 510(k) process using Mersilene or ProteGen as the predicate devices.
As you can imagine, the 510(k) process is easily gamed and has been how countless defective products have entered the market. The hernia mesh products likewise entered the market via the 510(k) process.
Are you eligible for compensation?
Find out now!
Thousands of hernia mesh lawsuits have already been filed against the manufacturers of various hernia mesh products for the injuries they allegedly caused. Find out what you need to know before you file a hernia mesh lawsuit.
Below is a list of manufacturers and their surgical mesh products, many of which have been subject to FDA or voluntary recalls.
Hernia Mesh Recall Information by Product Manufacturer
Recalls and Market Impact:
Both FDA and voluntary recalls have occurred due to complications and packaging errors.
Recalling firms have the responsibility to correct or remove problematic mesh from distribution.
Certain recalls centered on packaging and distribution issues.
Oversight of primary packaging is essential to prevent errors in distribution and implantation procedures.
Atrium C-Qur Mesh
Atrium Medical began manufacturing its hernia mesh products (called "C-Qur") in 2006. In 2011, Maquet, a subsidiary of the Gentige Group, acquired the company.
The C-Qur product line consists of seven different types of hernia mesh, all of which are still in use today despite the ever-increasing number of lawsuits and multiple FDA actions.
C-Qur is a polypropylene composite surgical mesh with a coating on one side designed to act as a barrier preventing the mesh from adhering to nearby bowels or organs. The barrier was introduced in response to the problems that surgeons were experiencing with non-coated polypropylene meshes, which tended to adhere to the bowels, causing severe complications.
The C-Qur products use a unique Omega-3 fatty acid as the coating, which is essentially a pharmaceutical form of fish oil.
Unfortunately, this coating seems to have only exacerbated the complications instead of preventing them and has been linked to severe allergic reactions, infections, and bowel obstruction, among other problems.
Maquet and Atrium have some troubling regulatory histories, with both companies being the subject of numerous adverse FDA actions, including recalls.
In October 2012, the FDA issued a warning letter to Atrium after receiving dozens of complaints of sterility issues, including human hair found in sterile medical devices. The warning letter also reprimanded Atrium for various violations observed during an inspection of its facilities.
In 2013, the FDA issued a Class 2 Recall of specific lots of the C-Qur V-Patch, C-Qur Edge, and C-Qur TacShield hernia mesh because of packaging issues that could result in the coating adhering to the package.
On February 3, 2015, the FDA filed an enforcement lawsuit against Atrium in a New Hampshire federal court, alleging Atrium was not manufacturing, packaging, and storing C-Qur products in compliance with required good manufacturing practices, resulting in the distribution of contaminated medical devices into the market.
The following day, the FDA also petitioned the Court for a consent decree and permanent injunction against Maquet and Atrium. Under the terms of the consent decree, Atrium would halt all production and sale activities of several products made at the Hudson, New Hampshire Plant, including the C-Qur TacShield, C-Qur Mosaic, C-Qur V-Patch and C-Qur FX, and C-Qur Film.
Only after implementing various corrective actions to ensure compliance with the Food, Drug & Cosmetic Act and safety laws would Maquet and Atrium be allowed to start manufacturing again.
From 2009 to the time of this FDA action in 2015, there were at least 45 recalls of medical devices manufactured by Maquet or Atrium, including five Class 1 medical device recalls.
The C-Qur mesh product has been linked to the hernia mesh complications seen in non-coated polypropylene meshes, such as chronic inflammatory reactions, erosion, infections, and the added complications the Omega-3 fatty acid coating can create.
The Omega-3 coating is believed to cause infections in patients at the surgery site, most of which are chronic. The Omega-3 coating has also been linked to bowel obstructions and immune responses.
The C-Qur Mesh Product Line
The C-Qur product line is composed of several different hernia mesh products, including:
C-Qur V-Patch
C-Qur Edge
C-Qur CentriFX
C-Qur Film
C-Qur Mosaic
C-Qur FX
C-Qur TacShield
C-Qur Mesh Complications
C-Qur products have been known to cause chronic infection, abdominal pain, bowel obstruction, fistulas, internal bleeding, and several other symptoms. If you are suffering from one or more complications, contact us today.
More information about Atrium and C-Qur hernia mesh products.
Ethicon Physiomesh and Proceed Mesh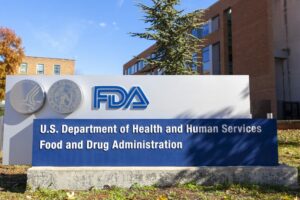 Ethicon, a division of Johnson & Johnson, produces many hernia mesh products, including patches, flat mesh, biologics, and fixation devices. Two of these hernia mesh products, Physiomesh and Proceed, are considered the most problematic and subject to many lawsuits.
Ethicon also manufactured many pelvic surgical mesh products, which had substantial complications and was part of the largest medical device litigation involving over 100,000 lawsuits. Most of these pelvic mesh products were made of Prolene mesh, a polypropylene mesh that is also the primary component of Physiomesh and Proceed hernia mesh products.
Prolene mesh was also used as one of the predicate devices for the 510(k) approval of Physiomesh and Proceed.
Ethicon Physiomesh
Ethicon manufactures two different Physiomesh products, the Ethicon Physiomesh Flexible Composite Mesh, and the Physiomesh Open Flexible Composite Mesh. The lawsuits involve the Physiomesh Flexible Composite Mesh ("Physiomesh FCM") and not the Open Flexible Composite Mesh.
The Physiomesh FCM product is a composite mesh composed of non-absorbable, light-weight polypropylene mesh (Prolene) laminated with an absorbable coating of poliglecaprone outside.
Physiomesh FCM is unusual because the coating is placed on both sides of the mesh instead of one like most composite meshes. Theoretically, the coating prevents the inner polypropylene core from adhering to organs or creating fistulas by acting as a barrier between the mesh and these organs.
The product was released in 1999 through the FDA's controversial 510(k) approval process. Unlike Proceed mesh, the FDA never recalled Physiomesh FCM, but Ethicon did pull Physiomesh FCM from the market in 2016 under a "voluntary" recall.
In May 2016, Ethicon issued an Urgent Field Safety Notice notifying all surgeons and operating room supervisors to stop using the Physiomesh FCM products immediately due to higher recurrence/reoperation rates than other hernia mesh products on the market.
The Physiomesh FCM has been linked to other serious complications, including severe infections, bowel obstruction, adhesions, pain, mesh migration, and mesh contraction.
Most Physiomesh FCM lawsuits were consolidated in the U.S. District Court for the Northern District of Georgia in MDL 2782, In Re: Ethicon Physiomesh Flexible Composite Hernia Mesh Products Liability Litigation. Some cases are also pending in New Jersey State Court Physiomesh MCL, created in July 2018.
Ethicon Proceed Mesh
Ethicon created two different Proceed hernia mesh products, the Proceed Surgical Mesh (Proceed SM) and the Proceed Ventral Patch (Proceed VP).
Both products are laminate meshes comprised of a non-absorbable polypropylene mesh (Prolene) encapsulated by a polydioxanone polymer and a layer of absorbable oxidized regenerated cellulose (ORC). The Proceed SM is a flat sheet of mesh, while the Proceed VP is a round, self-expanding patch. Defects have plagued the Proceed SM since its introduction.
The design intended to reduce permanent tissue attachment (a serious issue that many surgical mesh products are known to cause) by protecting against direct exposure to polypropylene. Problems arose when it was discovered that the layers were separating inside the patient, leading to contact between polypropylene and the surrounding bowels and organs.
The Proceed Surgical Mesh has been the subject of multiple recalls. In January 2006, the FDA issued a recall of most lots of Proceed SM due to its tendency to delaminate, exposing the polypropylene later to the bowels, creating the risk of fistulas and adhesions. This recall affected over 18,000 Proceed SM devices.
In October 2010, the FDA forced Ethicon to recall the Proceed SM again. This Class II recall involved only a single lot of Proceed SM because of the same problems with delamination.
Then, in February 2014, the FDA initiated another Class II recall of specific lots of the Proceed SM due to an incomplete seal on the packaging, which could compromise sterility and introduce the potential for delamination.
Patients have reported symptoms such as tenderness or complications at the surgery site, fever, abdominal pain, and a myriad of other issues.
More information about Physiomesh and Proceed mesh lawsuits.
Bard Kugel, 3DMax, Ventralex, Sepramesh
Kugel Mesh Hernia Patch
The Kugel hernia patch is one of Bard's earliest and most problematic mesh products. The Kugel mesh is a circular patch featuring an innovative spring-loaded ring.
The ring allows the product to spring open once implanted, adding structural support and stability. Davol, a subsidiary of Bard, manufactures this product. But this innovative "spring" is the cause of the majority of injuries from this product.
The Kugel Mesh patch has a troubling regulatory history. It has been subject to three separate recalls beginning in 2005.
In December 2005, the FDA issued a Class I recall of several lots of the Kugel Mesh Patch due to problems with the recoil ring breaking and causing bowel perforations, chronic enteric fistulas, and other injuries.
In January 2007, the FDA issued another Class I recall of the Bard Composix Kugel Hernia Patch due to the same recoil ring defect.
Some tests have shown Kugel's "memory recoil ring" to be faulty. The recoil ring is the piece that surrounds and keeps the patch in place, which reportedly can break after implantation.
When an implanted patch breaks, significant side effects can occur, including bowel problems and chronic enteric fistulas. These complications result in extraordinary abdominal damage, additional surgery, and, in some cases, death. Such complications should not be taken lightly; if you are experiencing pain, get checked by a physician immediately.
Lawsuits have alleged Bard and Davol knew of these design and manufacturing issues and did not give proper notice to medical professionals and patients. Individuals injured by Kugel Mesh products are urged to come forward and seek the compensation they deserve.
This central issue with the Kugel mesh memory spring and polypropylene material led to the reported defects and multiple FDA recalls.
Perforated bowels and fistulas are common complaints and continue to be reported from affected patients.
Bard 3DMax
The Bard 3DMax is a mesh product used to treat inguinal hernias. This type of hernia originates in the groin area and is more common in males.
Unlike most other patches and mesh products, the 3D Max features a curved concave design to fit in the groin area (inguinal canal).
The product contains Polypropylene, known to shrink and degrade over time. The 3D Max can also cause severe tissue damage as the product erodes. There have even been cases where the mesh attaches to the spermatic cord in males. When this occurs, surgical removal is required and can result in testicular removal.
The 3D Max was the subject of an FDA Class III Recall due to a mislabeling issue where the labels marking the Right and Left orientations may have been mixed up. The recall affected only one lot of the 3D Max (Lot Code # 43JQD016).
Bard Ventralex
Bard released the Ventralex mesh patch using the FDA's 510(k) fast-track approval process in 2002. They claimed the product was similar to their already approved Kugel mesh, allowing the company to speed up the time to market. The patch has various iterations, including the Ventralex Hernia Patch, the Ventralex ST Hernia Patch, and the Small Bard Ventralex Hernia Patch.
Each is a multi-layered hernia patch with an absorbable and non-absorbable layer. The original Ventralex Hernia Patch comprises polypropylene and ePTFE (expanded Polytetrafluoroethylene). The Ventralex ST comprises a polypropylene layer and a Sepramesh layer, which are knitted polypropylene and polyglycolic acid fibers coated with a hydrogel.
Both hernia mesh products have been the subject of FDA recalls. In April 2011, the FDA issued a Class II Recall of one lot of the Ventralex Hernia Patch due to mislabeling. In October 2011, the FDA issued a Class II Recall of one lot of the Ventralex ST for a similar mislabeling issue.
Like the Kugel patch, the Ventralex patch also contains polypropylene, which can cause severe issues over time. Ventralex lawsuits are part of the centralized MDL 2846, In Re Davol, Inc./C.R. Bard, Inc., Polypropylene Hernia Mesh Products Liability Litigation pending in the United States District Court for the Southern District of Ohio. All polypropylene-based Bard Hernia products will be part of this MDL proceeding.
To start simply click the button below.
Medtronic Parietex and the Surgipro Recall
Covidien, which Medtronic acquired, issued a Class 2 FDA recall of one lot of their Surgipro mesh product in December 2010. The mesh's sterile coating was being compromised because of a packaging issue. The patch is also made of polypropylene and can cause complications at the surgical site.
In addition to Surgipro, Medtronic produces the Parietex Composite and the Parietex Plug & Patch mesh system.
Covidien allegedly produced several defective pelvic mesh products over the years, including the IVS Tunneller, which resulted in thousands of lawsuits. The Parietex Composite was recently the subject of a Class II FDA recall alleging certain lots of the mesh were defective due to high product failures.
Injured by Hernia Mesh? Get a Free Case and Medical Record Review
If you've experienced complications following a hernia repair that involved mesh, we want to assure you that you're not alone. Numerous patients have reported adverse events, some of which have led to significant legal settlements. We emphasize the importance of thoroughly reviewing your case and medical records, and we provide this service free of charge, to assess the potential for financial compensation.
Eligibility for Compensation:
Have you had hernia repair surgery with mesh?
Are you experiencing pain, infection, hernia recurrence, multiple surgeries, or other complications?
Was your hernia mesh potentially part of a recall?
Our Free Case Review Includes:
Medical record evaluation: We meticulously examine your medical history and records related to the hernia mesh implant.
Legal consultation: Our network of experienced attorneys will determine if you have a case against the mesh manufacturers.
Compensation assessment: We estimate potential compensation based on outcomes from similar cases and specific details of yours.
Looking for an experienced hernia mesh lawyer near you? We take cases from across the nation.