The Bard Medical corporation has been manufacturing the 3DMax hernia mesh since 2007 through its subsidiary company Davol. The Bard 3D Max mesh is specifically used to treat inguinal hernias, which mostly occur in men.
The 3D Max mesh features a curved or cupped like design that is intended to form around the patient's groin area. This Bard hernia mesh product is made to provide structure and support to the groin area in order to prevent additional protrusions.
Currently, there is no FDA recall for the Bard 3D Max mesh. However, the number of complications, side effects, and injuries being reported across the country continue to grow.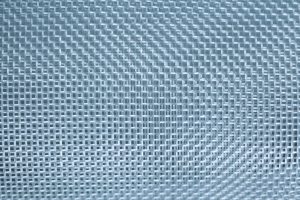 When first released, the Bard 3DMax was constructed with full weight polypropylene fibers. This material is essentially plastic and when implanted in the human body is known to cause significant issues.
Polypropylene will shrink and harden over time causing the fibers to stiffen and break loose.
Another concern is this material's unique ability to bind with human tissue, which unfortunately also allows it to bind with internal organs. This can lead to a number of serious injuries such as infection, fistulas, and bowel obstruction to name a few.
Bard 3d Max Adverse Events and Possible Recall
While Davol has not officially issued a recall, there is an alarming and rising trend in the number of patients experiencing severe complications. Individuals are reporting these to the FDA through adverse event reports.
A quick google search using the phrase "bard 3d max adverse event" will turn up many results. Here is an example in which the patient reported severe pain and burning in the pelvis area.
The 3d Max has a number of fundamental issues that make it dangerous and non-suitable for long-term implantation.
The first is the design itself. Creating a patch with curvature for the groin area seems like a great idea. Unfortunately, the product does not hold its shape over long periods of time. Many reports have shown that the mesh can actually shrink and fold over on itself resulting in eventual removal through additional operations.
As with most other hernia mesh products, this one is also made using polypropylene mesh. Polypropylene is a plastic material that can shrink and become brittle over time. This shrinkage is what causes the patch to fold over and sometimes break inside the body.
Another concern is with the outer sealed edge of the product. Bard considered this an innovation since previous designs left an unfinished rough edge on the patch. This new outer stitched rim supposedly allows for a smooth contact surface between the patch and internal tissues and organs.
Unfortunately, this unique design has also been considered a flaw in the product. Adverse event reports have detailed cases in which the stitched rim detaches itself leaving frayed ends. Patients have reported severe pain which is a result of internal tissue pressing against these hard plastic edges.
Bard 3dMax Injuries and Complications
Numerous reports of serious injuries from this product are continuing to accumulate. The most alarming of which is migration into the spermatic cord.
Some male patients have reported this serious issue which requires additional surgery to remove. To make matters worse, the testicle is sometimes also removed in order to completely alleviate the pain. Essentially, the mesh attaches to the spermatic cord and becomes very difficult to remove.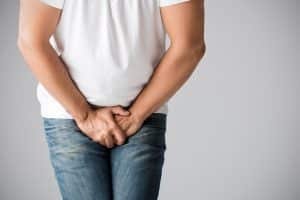 Other well-known injuries and complications can result from the use of polypropylene mesh. As mentioned above, the 3d Max is known to shrink and fold over inside a patient. As you can imagine, the product can cause severe internal pain once it becomes rigid and deformed inside the body. Once it connects to internal tissue the problem can become even worse resulting in fistulas or serious infection at the operation site.
Bard 3D Max Settlement Amounts
While the 3dMax is not officially under recall, the number of adverse event reports indicate that the FDA may take action in the future. Bard has already paid out millions to victims of both their Proceed and Kugel mesh products.
More information on Bard surgical mesh settlements.
Bard Sepramesh
Bard Sepramesh was initially manufactured by a company called Genzyme Biological in 2005. Bard acquired the rights to produce the Sepramesh mesh patch and incorporated it into their product line. Sepramesh is a co-knitted mesh of polypropylene fibers and polyglycolic acid fibers.
Sepramesh has a natural fatty outer coating and polypropylene core. Surgical site complications have been known to occur, including inflammation and severe chronic infection. The Sepramesh patch is not currently under FDA recall. However, mesh lawsuits continue to mount against the product.
Other Bard mesh products known to cause hernia complications:
Parastomal Hernia Patch
Composix Mesh
Composix E/X Hernia Mesh
CruraSoft Patch
Composix Kugel Hernia Patch
Kugel Hernia Patch
Composix L/P Mesh
Modified Kugel Patch
If you are currently suffering from a hernia mesh implant, it's important to seek advice on your legal right to compensation as soon as possible. Large medical device companies like Bard have been willing to settle with victims of mesh injuries.
All legal claims have deadlines, so do not delay.
To get started, simply click on the button below.