Over the years, hernia mesh manufacturers have faced thousands of mesh lawsuits because of the severe complications and side effects linked to polypropylene-based hernia mesh and pelvic surgical meshes.
Although hernia mesh was originally designed to support weakened abdominal tissues in a patient, many surgical operations have resulted in undesirable outcomes that have led to multi-million dollar verdicts and substantial settlements for plaintiffs. Judges are also ruling in favor of injured patients and making medical device manufacturers pay for their negligence.
So far, there has been little sympathy for these multi-billion dollar medical device companies. Many of them decided to fast-track their medical devices to market, putting profits over patient safety.
Source: What to know before you file a hernia mesh lawsuit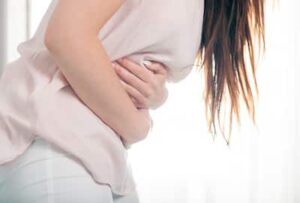 Patients have alleged that hernia mesh complications caused them injuries to their abdomen, bowel, intestines, and genitals—many times requiring additional corrective surgeries.
Some of the most well-known and documented complications arising from hernia mesh include:
abdominal pain
severe bloating and swelling
rashes
groin pain
nausea
headache
fever
nerve pain
joint pain
problems with liver or kidneys
autoimmune disorders
Pelvic mesh is derived from and very similar to hernia mesh, and many of the injuries suffered by those with either surgical mesh are the same.
To better illustrate the gravity of the situation, below is a list of surgical mesh lawsuit settlements and trial awards resulting from surgical mesh implants used in pelvic and hernia mesh repair operations.
We start with discussing pelvic mesh trial verdicts as hernia mesh trials are just getting started, and most settlement amounts are confidential.
Ethicon Mesh – $20 Million
In April 2017, a jury awarded a woman $20 million for severe pain and other complications from Ethicon's TVT-Secur (TVT-S) pelvic mesh implant. At the time, this case was Ethicon's fifth straight loss at trial for injuries caused by their surgical mesh products.
After the verdict, Carl Tobias, a product liability law professor, told Bloomberg that continuing to take the cases to trial would be silly as Ethicon would continue to lose. He further added that there would be no sense in continuing to damage the company's reputation while shelling out huge defense costs that come with each lost case.
Ethicon Mesh – $13.7 Million
In 2016, Ethicon was slapped with a $13.7 million verdict, including punitive damages of $10 million, for its TVT pelvic mesh tape.
A woman named Sharon had filed the lawsuit three years after undergoing two pelvic mesh repair surgeries. The first mesh surgery had left some of the mesh exposed, thereby necessitating a second corrective surgery to remove the additional mesh. Sharon also suffered from chronic pain and scarring caused by multiple surgeries and the defective mesh product.
Ethicon Mesh Group Settlement – $120 Million
In 2016, Ethicon agreed to settle thousands of cases that alleged their pelvic mesh products were defective and that Ethicon had failed to properly warn doctors and patients of the dangers of implanting polypropylene mesh in the human body. The settlement amount totaled $120 million.
According to the settlement papers, the lawsuits were filled by about 3,000 women who had suffered injuries and pain after the polypropylene mesh eroded in their bodies. Moreover, the risks were further compounded because the mesh erosion had also caused severe injuries to surrounding organs. Ethicon was accused of covering up the risks of using surgical mesh.
Pinnacle Mesh Group Settlement – $119 Million
In 2015, women who had Pinnacle pelvic mesh implantations sued C.R Bard. These women filed 2,970 individual lawsuits claiming the mesh implant devices meant to treat pelvic organ prolapse and urinary incontinence were defective, and the company hid known risks of using synthetic mesh in the human body.
Similar to hernia mesh allegations, the pelvic mesh surgeries resulted in adverse side effects and complications such as infection, bleeding, and pain, many times necessitating the need for corrective surgeries to remove the mesh. Instead of taking these cases to trial, C.R Bard agreed to settle these claims and paid $119 million to these women.
Pinnacle Mesh Group Settlement II – $200 Million
Not long after settling the first 3,000 cases filed against them, C.R. Bard again agreed to pay an additional $200 million for another 3,000 pelvic mesh cases in August 2015.
These additional 3,000 lawsuits and the hundreds of millions of dollars paid again resulted from complications and side-effects of the Pinnacle pelvic mesh medical device.
Obytrx Surgical Mesh – $34.5 Million
In 2015, a jury found that the company had acted in absolute negligence by using a defective product with adverse implications. The product in question was Obytrx mesh, which the couple that sued for damages claimed was found to be biologically incompatible with human tissue. Plaintiffs also claimed the touted benefits and safety were later found to be misleading to the public.
Elevate, Apogee, and Perigee Mesh Group Settlement – > $1 Billion
In April 2014, parent company Endo International paid $830 million to settle 20,000 lawsuits filed against American Medical Systems for problems with its Elevate, Apogee, and Perigee mesh implants. According to the lawsuits, the mesh devices were defectively designed, causing numerous injuries and chronic pain.
Half a year later, Endo agreed to settle an additional 10,000 mesh cases for hundreds of millions of dollars. In 2014 alone, Endo International's cost of settlements amounted to more than $1 billion.
Obtryx Surgical Mesh – $45.2 Million (multiple jury verdicts)
A judgment in favor of women found that the Obtryx surgical mesh had caused pain, dyspareunia, and organ damage. Each of the women received roughly $6.5 million. In this case, the Jury found that the company acted negligently by failing to notify the doctors and patients of the known dangers and complications associated with mesh.
Soon after, an additional $26.7 Million was awarded to four plaintiffs. The verdict included $4 million in punitive damages and $14.5 million in compensatory damages.
Endo Surgical Mesh Group Settlement – $54.4 Million
In June of 2013, Endo International faced more than 7,000 individual lawsuits arising from its pelvic mesh product. Endo paid $54.4 million to settle the lawsuits.
Kugel Hernia Mesh – $184 Million
In 2011, C.R. BARD settled more than 2,600 lawsuits that resulted from their defective hernia mesh. In this particular case, recoil rings expected to spring the mesh open failed, resulting in injuries such as fistulas and abscesses in patients.
In the years to follow, C.R. BARD admitted that it had cumulatively settled more than 3,000 lawsuits in total due to the Kugel hernia mesh product.
Each year, about one million mesh surgeries are conducted in the United States alone. And while many of these operations result in good outcomes, as reflected above, many thousands, unfortunately, lead to serious complications and side effects requiring additional surgeries and much pain and suffering.
As of this time, other than the 2011 C.R. Bard settlement, there have been no publicly reported large group settlements or trial verdicts for hernia mesh products such as Ventralex, C-QUR, and Physiomesh. No doubt, such settlements and verdicts are coming.
To start, click on the button below.

Looking for hernia mesh lawsuit lawyers near you? We take cases in all 50 states.